St. Vrain Valley District Announces Their Move to Online Learning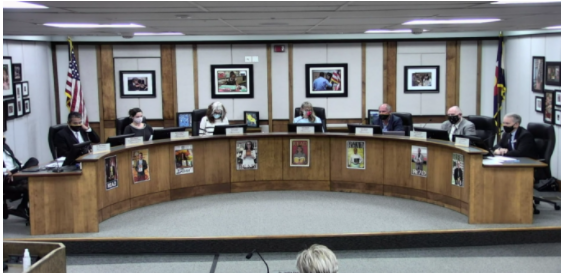 On the 18th there was a special meeting called by the SVVD Board of Education to discuss the closure of schools in the SVVD district due to Covid-19. Based on the Boulder county health department quarantining guidelines, it is not safe for schools to continue to stay open. The SVVD has decided that their schools will be learning fully online until sometime after Christmas break. The teachers have the option of teaching online or in the school. As of Tuesday the 17th Flagstaff Academy is also going to be fully online until January 8th when they will reevaluate. Normally, Flagstaff Academy follows the SVVD and their decision however Flagstaff Academy made their decision before the SVVD.
Some of the reasons for closure that were stated in the meeting were that it is out of their control to track. The Boulder County Health Department says that currently we are in the orange zone, and as of Friday we will be in the red zone. Scientists are also seeing rising cases in all ages, when before there was a rise in one age group. It was important for these schools to close down because children are a main cause in the spread of the Coronavirus and it is getting colder and it is flu season, and there is a higher chance of getting both the flu and Covid-19 at the same time which heightens the chance of death. All of these facts were taken into account when making the decision of closing the SVVD schools.
If you would like to watch the meeting here is the link: https://www.svvsd.org/events/board-education-study-session-30