Updates on Hurricane Sally
As most of us know, hurricane Sally is a very dangerous hurricane. It was ranked a category one hurricane, but overnight got moved up to a category 2. Despite its low categorization, this is a very dangerous hurricane. As of September 16, 2020, the hurricane made landfall in Alabama at 4:45 am CDT, and is moving into the panhandle of Florida. Due to it being a very slow moving hurricane, it is dumping torrential downpours all over and is predicted to cause extraordinary and potentially life- threatening flooding. Where the hurricane has been, they have measured around 2-3 feet of rain with still more to come. Cars were partially submerged, houses and marinas had been shredded and half a million people had lost power. The hurricane is moving further into Florida. In Escambia County, which includes Pensacola in Florida, at least 337 people had to be rescued from flooded neighborhoods. The hurricane slowed down and is being categorized as a tropical storm, and is now moving at about 7 mph. As of right now, the storm is expected to move into Georgia and South Carolina on Thursday, September 17, 2020. 
Citations
https://www.cnn.com/2020/09/16/weather/hurricane-sally-wednesday/index.html
https://www.npr.org/2020/09/16/913472257/category-2-hurricane-sally-makes-landfall-on-alabama-coast
https://www.foxnews.com/us/hurricane-sally-expected-to-produce-historic-life-threatening-flooding-live-updates
About the Writer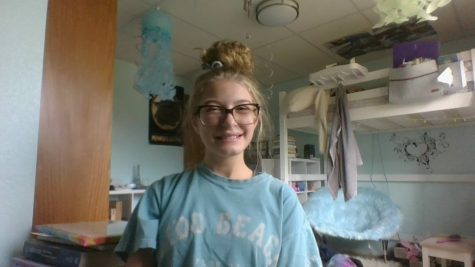 Reese Watson, Reporter
Hello! My name is Reese Watson. This is my first year in Journalism, and I am very excited! I hope by being in this class, I can learn a little more about...