Recipe: Spiced Chai Buttercream Sandwich Cookies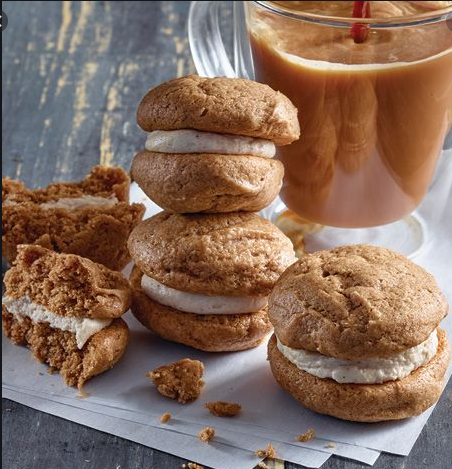 Ingredients: 
Cookies
1 box spice or pumpkin cake mix (15.25 oz.)
1 egg
¼ cup canola or vegetable oil
¼ cup water
Chai Buttercream
2 sticks unsalted butter (16 tbsp.), room temperature
2 cups confectioners sugar
1-2 tbsp heavy whipping cream
¼ tsp vanilla extract
Chai Spice Blend
1 tsp. ground ginger
½ tsp. Each of cinnamon and cardamom
           Pinch of each clove, nutmeg and white pepper
Steps:
Preheat the oven to 350 degrees fahrenheit; line two baking sheets with parchment paper or a silicone baking mat.

In a large mixing bowl, stir together the cookie ingredients until the dough comes together.

Using a cookie scoop or two spoons, drop 26-28 cookies, 2 inches apart. Bake for 8-10 minutes, until cookies are set and bottoms are slightly golden. Allow to cool.

To make the buttercream, beat the butter with an electric hand mixer or stand mixer until fluffy. Add the confectioners sugar, heavy whipping cream, and vanilla. Beat until smooth scraping the sides of the bowl as needed. In a small bowl, blend the chai spices. Beat into buttercream until incorporated.

Pair up the cookies, sandwiching buttercream between them. Store leftovers in an airtight container.
Kroger MyMagazine