Letter from NJHS President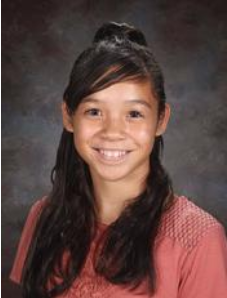 I am honored to have a chance to write to everyone about the National Junior Honor Society today. NJHS is an amazing society full of amazing people, and it's great to have the chance to let everyone know what we do. In NJHS, we focus our organization around five qualities, or pillars: scholarship, leadership, service, citizenship, and character. I believe that NJHS members always do an excellent job of demonstrating each one of them and will continue to apply these qualities in their school and community.
This year especially, NJHS has assumed a strong leadership role at Flagstaff. Although not very publicly, all members of NJHS have worked hard to become role models for younger students and their peers every day. NJHS officers have led a couple of Dragon PRIDE assemblies during late starts, not just for middle school but for elementary as well. The entire organization has taken large roles in the October Service Project, in which we put in over 27 hours of our time to collect over 1,000 pairs of shoes. I know the dress code in NJHS is not exactly popular, but it is certainly another way that members have stepped up and become examples in middle school. Multiple members of NJHS have taken initiative to participate in other service projects and encourage other students to do so as well.
I've participated in a lot of other clubs at this school, but I am proud to have resonated so closely with NJHS during my time in middle school. I'm incredibly happy to remain a part of an organization that benefits so many people and improves our community. I can't wait to see what new members will do with the organization once someone else takes over.
Enjoy the newspaper!
Mya Blair
NJHS President