Who is the best pop singer? 
Bella – The best pop singer, in my opinion, is Tyler, The Creator.  
His music expands beyond pop, and carries many different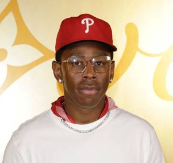 moods. He has many different songs and has great concerts. 
Though there are many other singers out there, I choose to listen
to Tyler, The Creator the most.  
Michelle – I believe there are many pop singers who are great,
but there is one that I believe is the best. That singer is Taylor
Swift, and although she is a very common pop singer, it is 
obvious why she is very popular. She has an amazing voice,
 writes amazing songs, and created a fanbase of 518.996 
million people. She is currently on her Eras tour right now and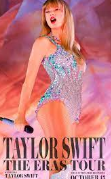 I hope to be able to go see her in person one day. Overall,
Taylor Swift is one of my favorite pop singers and I think many others 
I would agree that she is the best. 
Cites
https://suratblogger.com/how-many-fans-does-taylor-swift-have/ 
https://www.google.com/url?sa=i&url=https%3A%2F%2Fencrypted-tbn3.gstatic.com%2Flicensed-image%3Fq%3Dtbn%3AANd9GcR1L_lAYIfTfPX1g3g91L4JnVHDQq-IbeGYEOiPgUvfWiy_6DVBQj0DlcaAXlIOcWLygOKg3C4284Uo368&psig=AOvVaw1mXa4dmPnKbw4KtfqVGrt6&ust=1694097208298000&source=images&cd=vfe&ved=0CA8QjRxqFwoTCJCt1raaloEDFQAAAAAdAAAAABAD 
https://www.google.com/imgres?imgurl=https%3A%2F%2Fcache.umusic.com%2F_sites%2F_halo%2Fzrskt%2Fnwff%2Fth%2Fctsbv.jpg&tbnid=OrSQa9j79-qEzM&vet=12ahUKEwicspjGmpaBAxUBIt4AHQLQCA8QMygKegUIARCBAQ..i&imgrefurl=https%3A%2F%2Fwww.taylorswift.com%2F&docid=DIcWBhfboqeu_M&w=900&h=1500&q=taylor%20swift&safe=active&ved=2ahUKEwicspjGmpaBAxUBIt4AHQLQCA8QMygKegUIARCBAQ