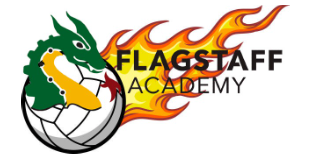 The 2023-2034 Volleyball Season has started! The Volleyball team had their first game on Monday Aug 28, 2023 , at Trail Ridge Middle School.
I interviewed Kira Brannon and Sydney Salgado on what they think about volleyball! (Interviews were received August 31st.)
Kira : 
My favorite part of volleyball is the exhilaration and suspense of the game, when the tides turn in less than three minutes, then it's neck to neck on who wins the game.
Sydney : 
My favorite part about volleyball is when we have games! I always have fun playing games and practicing. I really love playing for the school volleyball team because I'm playing with people I know I want to play with. With school volleyball I can get to know more about people that I didn't know! Personally, I think our volleyball season is going very well. Just because we didn't win our last game doesn't mean we didn't do good!
Cites
www.flagstaffacademy.org 
https://www.istockphoto.com/illustrations/cartoon-of-volleyball-with-flames