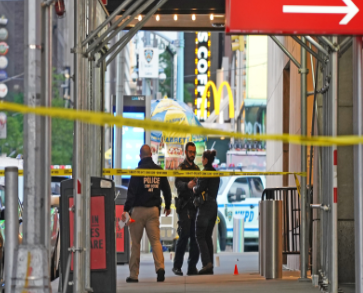 Are the people of San Francisco tired of all these new laws that are destroying California from the inside out? People are allowed to go to stores and steal stuff up to $950 without getting in trouble at all. Local stores that have been in San Francisco for many, many years like "Gumps" are shutting down because people are stealing their stuff and they can't do anything about it. COVID policies are advising people to abandon their offices and work at home.
San Francisco now suffers from a "tyranny of the minority" (Freeman). They have also created laws that make it so that homeless people can occupy the sidewalks and distribute illegal drugs. There are also new policies that allow them to harass people and defile streets. These new policies are making San Francisco unsafe and undesirable for everyone, not just its residents. Most people that aren't homeless are against these laws, but the government is putting them into action anyway.
San Francisco has a big "let people do what they want problem". (Freeman). Next year San Francisco will be holding an election for mayor, and mayor London will probably have a hard time staying in office. Governor Newsom recently made a new law in which shoplifting is a felony, even if it's below $950 if they're working in a group and plan on reselling the products. Unfortunately most people steal things by themselves, or for themselves. Shoplifting is not the only crime happening in San Francisco. Murder rates are rising a lot in San Francisco. Other places where this is happening include Los Angeles and many more cities in California. When will this end?
Cites
https://www.wsj.com/articles/has-the-bay-area-hit-bottom-fc4f2bd6
https://www.hoover.org/research/why-shoplifting-now-de-facto-legal-california