Sports Update – May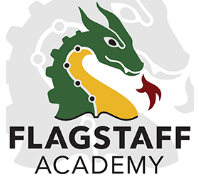 Track season has ended! The Flagstaff track team had their first meet on April 3rd and the last one was April 27th. They had some amazing finishes! Here are  some of the top results: 
In the girls 100 meter hurdles Maya DeMartin Y Salazar got first place and broke the school record! Charly Schuster-Morre got second place.
In the boys 100 meter dash Mason Ruiz got second place.
In the Girls 4 x 200 meter relay Diya Metha, Sofia Goana, Charlotte Costa, and Annaelle Mpiana got first place. 
In the boys 4 x 200 meter Elias Vigil, Kadien Gerken, Elijah Charlton, Victor Wang placed second. And in third place Evan Hassanabad, Stone Justice, Mason Gustafasun, Caleb McClellen. 
In the girls 1600 meter run Kendall Toothaker got third place.
In the girls 400 meter run Bella DeNicholas got 3rd place. 
In the boys 400 meter run Charlie Danko got 3rd place.
In the girls 200 meter hurdles Marisa DeMartin Y Salazar got 3rd.
In the girls high jump Charly Schuster-Moore got 1st, Sophia Watts got 2nd, and Kendall Toothaker got 3rd. 
Congratulations to Kendall Toothaker, Diya Mehta, Elsza Bergen, and Sofia Goana! They beat the school record (boys and girls) for the 4 x 200 relay in the last meet!
Cites 
https://www.flagstaffacademy.org/