May Tricky Trivia – Hippopotamus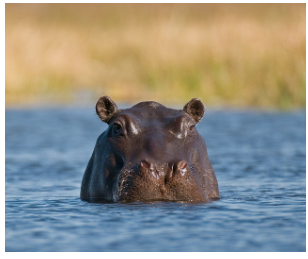 Questions:
How many species of hippopotamus are there?
How long can the average Hippopotamus hold its breath?
Hippos are herbivores. Hippos eat, on average, __ pounds of grass each night.    
True or False? Hippopotamus are the fourth largest animals on Earth.
True or False? Hippopotamus produce their own natural sunblock. 
Answers:
Two! The large/common hippo and the smaller relative, the pygmy hippo!
Five minutes!
80!
False. They are the third-largest living land mammal, after elephants and white rhinos!
True!
Cites 
https://www.worldanimalprotection.us/blogs/10-interesting-facts-know-about-hippos
https://afktravel.com/wp-content/uploads/2014/10/hippos-immune.jpg