PTO Shoutouts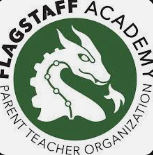 PTO Updates:
Welcome to the end of the school year and beginning of summer! Here are the PTO end-of-year events and what we have planned this summer:
Here are our end of year activities:
Finally, we have scheduled playdates, hangouts, parent socials, and pool parties for the summer. See if you can join us: https://www.flagstaffacademypto.org/summer-events.html
THANK YOU! Thank you to all of the families and volunteers who have helped the PTO with all of our events this year. We couldn't put on these amazing events without you!! Enjoy your summer!!
Keep your eye out for the emails from the PTO this summer, so you can stay in the loop. You can always find the latest at our website: www.FlagstaffAcademyPTO.org. We also post updates to Facebook (www.facebook.com/FAPTO), to Instagram (www.instagram.com/flagstaff_pto), and to Twitter (www.instagram.com/flagstaff_pto). Come check us out!