The Leak Suspect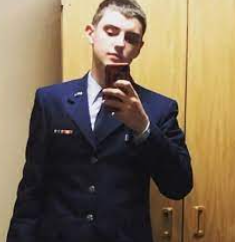 Classified documents were leaked recently from the Pentagon, meaning someone must have gained access to, and released them. Jack Douglas Teixeira was a suspect of leaking the confidential files. The Visual Investigations team had been investigating this, and uncovered many incidents that led to the eventual conclusion. 
First, they discovered four items posed to Russian channels. They were found on the messaging app Telegram, and contained a picture of a classified U.S. intelligence report. Multiple similar documents were also posted elsewhere, however the original source of the leaks was unknown. But they couldn't have been from the Telegram. 
More information was then found on Discord (a chat app) in a channel dedicated mostly to Minecraft maps. Ten documents were found here, and were uploaded by a chat group called wow_mao. The user posted more than one-hundred images of the leaked information. His name was Lucca, who was part of another chat group called Thug Shaker Central. Many more documents had been leaked, but as soon as this was revealed, the users deleted it. Vakhi was part of this group and tipped off who the original leaker was. 
Christiaan Triebert, Aric Toler, and Malachy Browne worked together to figure this out. O.G. was the original leaker who uploaded the documents in fall, was 21 years old, and worked at a military facility as an Air National Guardsman. More information was collected, which led to someone with the username jackdjdtex. On the account, they found a screenshot from a video game identifying a player as J Teixeira. The reporters did a lot of research on different websites to dig up more information. By doing this, they found two images of J Teixeria. These images contained a picture of a brown-and-white kitchen countertop which Teixeria was standing next to. In the leaked information photographs, the documents were on top of a brown-and-white kitchen countertop identical to the one in J Teixeria's home.
This was enough evidence to investigate further. On Thursday, the team found the house in North Dighton, Mass, and when they arrived, they found Thomas Dufault, a retired Air Force master sergeant, and also Jack's stepfather. They asked to see Jack, but he refused saying "He's not going to communicate with anybody except an attorney at this point."
This investigation was published in New York. Jack Teixeira was arrested when a SWAT team arrived at the house. The authorities figured it out at about the same time. In the end, the mystery was solved. The classified documents from the Pentagon were leaked, but the criminal was found and held accountable.
Cites 
https://www.nytimes.com/2023/04/16/briefing/pentagon-leak-suspect.html