April Monthly Debate – Jelly Beans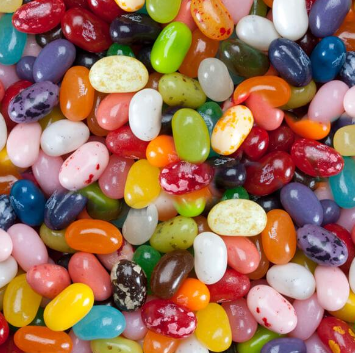 Olive: I don't like jelly beans – they are sugary and they hurt my taste buds. In my opinion, the jelly beans are all way too sugary, and most of the flavors are very obviously artificial. Because of these reasons, I don't like jelly beans. With the overwhelming, artificial, flavors, I simply don't enjoy eating them.
Mandy: I like jelly beans. I like most of the flavors and the different texture between the hard outer coat and the jelly inside. I like a lot of the Jelly Belly brand flavors, most of them actually taste like what they say they are and have a good balance of flavor. The size of jelly beans also work well to balance the flavor and not overwhelm me. I love jelly beans and basically eat them nonstop during April. 
Are Jelly Beans Good?
Sorry, there was an error loading this poll.
Cites
https://www.candywarehouse.com/products/jelly-belly-49-flavors-jelly-beans-10lb-case