April Tricky Trivia – Disney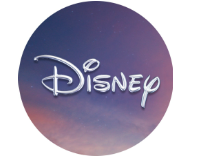 Questions:
What is the name of the city that Jasmine lives in?  
What was Cinderella's carriage made from?
How many sisters does Ariel have?
What is Sleeping Beauty's REAL NAME?
What was the first Disney princess film to be released?
Answers:
Agrabah!
A pumpkin!
Six older sisters!
Aurora! 
Snow White and the Seven Dwarfs!
Cites
https://yt3.googleusercontent.com/-1ziHHs8DdZXE_UM6VDV0A4t-NHIBBHu3ViQ0bhG3CutUytG9EymXLjOUrgFruf3Fba89VENkQ=s900-c-k-c0x00ffffff-no-rj