Cheesy Jokes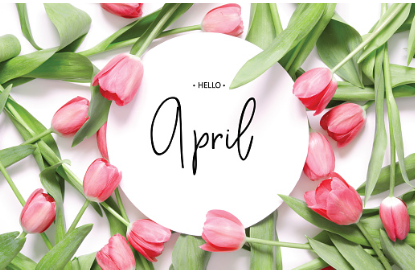 Q: Why does the Easter Bunny like children's books? 
A: Because they have hoppy endings!
Q: What kind of gardens do bakers grow?
A: Flour Gardens!
Q: What type of music do bunnies listen to?
A: Hip-Hop!
Q: What did April Fools' Day say after it won an award?
A: Prank you!
Q: When do Monkeys fall from the sky?
A: During ape-ril showers!
Q: What happened to the egg when he heard a joke?
A: He cracked up!
Q: Why can April jump so high?
A: Because it's Spring!
Cites https://4.bp.blogspot.com/-UKTV-DaV-aE/Wqb_LQF7dFI/AAAAAAAAIjU/N5JQeNBaUoMRxBZgz3RW769MXy52jQWzgCEwYBhgL/s1600/Easter%2Bjoke%2Blunch%2Bnotes.png
https://gpuzzles.com/images/riddles/Flowers-Equation-Riddle-2045.jpg