Horoscopes – April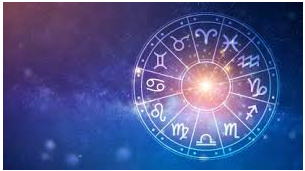 Aries (March 21 – April 19): Be careful for April Fools day….Believe me. Don't be too gullible; anything could be a trick or a prank!
Taurus (April 20 – May 20): Don't eat too much candy this Easter, if you celebrate it. Or any holiday for that matter! It is yummy, I know! Just try to have self control! You can always save it for later! (:
Gemini (May 21 – June 20): The Easter bunny might come and hide lots of secret little treats for you! Watch out, there might be some that are going to be concealed extremely well. 
Cancer (June 21 – July 22): Take a chance today. You might be surprised at how well confidence can make you shine. 
Leo (July 23 – August 22): Something very… unexpected will arrive in your life extremely soon. Keep your eye out for it. Or them. 
Virgo (August 23 – September 22): If you celebrate Easter, just remember that some things can be hidden in the strangest places. Both Easter eggs, and other things in life! Just be careful of frogs. Trust me. 
Libra (September 23 – October 22): Summer is coming! Get ready to enjoy super nice weather! For now, just look at all of the flowers and plants budding and sprouting. Appreciate all of the beautiful things in life! 
Scorpio (October 23 – November 21): We all know you are going to have the best April Fools day tricks. Just a reminder to do all of the fun pranks only! And make sure they are super unexpected. 
Sagittarius (November 22 – December 21): We are going slightly philosophical this time… the flowers are blooming this time of year. You can bloom too! Become who you want to be. You have so much room and time to grow and blossom. 
Capricorn (December 22 – January 19): Watch out for April Fools day pranks! Who knows what the future has in store for you… You are going to have a great April, by the way. Enjoy it while it lasts!
Aquarius (January 20 – February 18): More philosophical-ness here! April showers bring May flowers! This month might not be the best for you, it could be pouring with rain, but it could also be sunny and bright. Either way, May will be blooming with more happiness and amazingness! Persevere all the time!
Pisces (February 19 – March 20): Spring is here! Take some time to enjoy the blooming flowers and fresh air outside. It will help your mental health and well being, and just appreciating and being outside can put you in a better mood. 
Cites
https://www.womansworld.com/wp-content/uploads/2022/10/Zodiac-signs-inside-of-horoscope-circle.jpg?w=415