Guess Who – February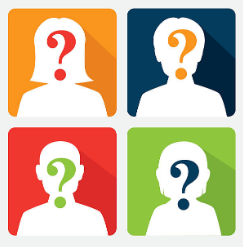 What do you like to do out of school?
"I play a BUNCH of games on PC, usually something related to roleplaying."
What's your favorite sports team?
"Don't have one, not into sports really."
Do you have a bucket list? Is there anything on it? If not, what is something that you really want to do in the near future?
"I'd love to one day have a published paper in an educational research journal."
What's your favorite animal?
"Jack-o-lanterns. 🎃"

Cites
https://media.istockphoto.com/id/497132753/vector/question-design.jpg?s=612×612&w=0&k=20&c=5uCVwTBYjsfxg-yJpJuhiDfUwGucY7cKZXX-EfPK6q8=