Black History Month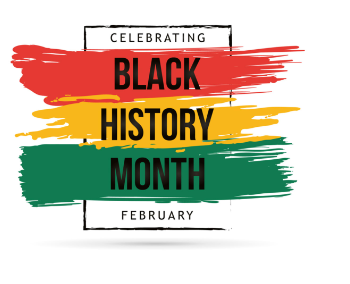 Black History Month has been celebrated across the United States of America and other countries for many years. Black history month, also known as African-American History Month, was first celebrated during the second week of February in 1926 to coexist with the birthdays of Abraham Lincoln (February 12) and abolitionist/editor Frederick Douglass (February 14). In 1976, as part of the nation's bicentennial, the week was expanded to a month. It is a celebration of African Americans and their contributions toward the U.S. It honors all African Americans, from slavery to now. It celebrates many African Americans, including Dr. Martin Luther King Jr. (fought for equal rights for African Americans in the 50's to 60's), Rosa Parks (fought for equal rights for African Americans in 1955-2005), and many more. 
African Americans have and still contribute greatly to the U.S. During slavery times, African Americans built our country's early infrastructure and produced lucrative commodities such as cotton and tobacco. African American innovators such as Garret Morgan and Marie Van Brittan Brown have invented the gas mask, traffic signal, automatic elevator doors, and even potato chips. Black History month is a celebration of how African Americans have contributed to the U.S. and its history. Jazz, Copper and Iron tools, and Steam Engines were all invented by African American innovators. Black History Month is super important, if it weren't for Dr. Martin Luther King Jr, Rosa Parks, Maya Angelou, James Baldwin, Harriet Tubman, and many more black heroes, a lot of African American people wouldn't be where they are today. That is why we should all celebrate black history month!
Cites
https://www.asbmb.org/asbmb-today/science/020113/great-achievements-in-stem-in-ancient-africa#:~:text=These%20include%20steam%20engines%2C%20metal,when%20they%20learned%20of%20them.
https://www.census.gov/programs-surveys/sis/resources/fun-facts/black-history.html#:~:text=It%20was%20first%20celebrated%20during,was%20expanded%20to%20a%20month
https://www.google.com/url?sa=i&url=https%3A%2F%2Fparade.com%2Fliving%2Fblack-history-month-colors&psig=AOvVaw2pgQCcdlOFVw4AAvI9xzQt&ust=1676559974498000&source=images&cd=vfe&ved=0CAwQjRxqFwoTCMCnluLml_0CFQAAAAAdAAAAABAP