Wacky Words and Freaky Phobias – February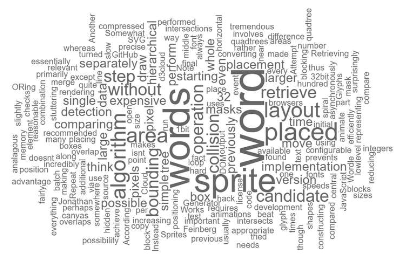 Anthophobia – Fear of flowers.

Barophobia – Fear of gravity.

Chionophobia – Fear of snow.

Dendrophobia – Fear of trees.

Domatophobia – Fear of houses.

Herpetophobia – Fear of reptiles.

Melanophobia – Fear of the color black.

Ombrophobia – Fear of rain.

Taradiddle – A lie.

Gubbins – An object that has little or no value.

Flibbertigibbet – Someone who talks incessantly.

Impignorate – Pawn something.

Quire – Two dozen sheets of paper.

Xertz – To drink something to cool down.

Zoanthropy – A person who has delusions that they're an animal.
Cites
https://www.healthline.com/health/list-of-phobias#common-fears
https://expresswriters.com/34-craziest-words-english/
https://mathcracker.com/word-cloud-generator