Wacky Words and Freaky Phobias – January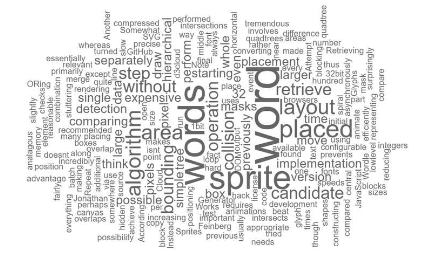 Androphobia – Fear of men.

Venustraphobia – Fear of beautiful women.

Bathmophobia – Fear of stairs or steep slopes.

Dystychiphobia – Fear of accidents.

Nosocomephobia – Fear of hospitals.

Leukophobia – Fear of the color white.

Selenophobia – Fear of the moon.

Tonitrophobia – Fear of thunder.

Fartlek – When a runner starts sprinting.

Hullabaloo – Commotion.

Salopettes – High-waisted skiing pants with shoulder straps.

Accubation – A person who eats while laying down.

Abecedarian – Someone who is learning the alphabet.

Finifugal – Someone who doesn't finish anything.

Skirl – The sound that bagpipes makes.
Cites
https://www.healthline.com/health/list-of-phobias#common-fears
https://www.ef.com/wwen/blog/language/12-weirdest-words-in-english/
https://mathcracker.com/word-cloud-generator