Columbia University Names Their First Female President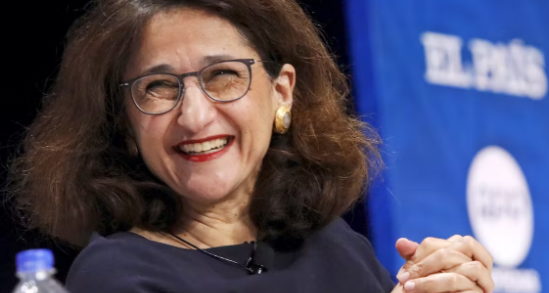 Columbia University is a well-known and extremely prestigious university located in New York. The school has been open since the 1750s and has been co-ed since the 1980s. Recently, Columbia has announced that they will have a new president of the school starting in July. And for the first time, it will be a woman. The university's board called Dr. Nemat Shafik, who goes by Minouche Shafik, "the perfect candidate" for the role. They said that she is not just a leader but is also a person who thinks of education and how it will impact the world outside of school. She has an extremely respectable resume, from being the Vice President at the World Bank to managing parts of the International Monetary Fund and more. She has written, co-written, and edited a multitude of articles and books. She is a huge advocate for diversity in education and wants to grow the diversity in Columbia. She is also an advocate for education at its purest state, saying that it has monumental value.
Shafik has a life experience that is very unique from the majority of School Presidents. Schools such as Harvard, Dartmouth, and M.I.T. have recently put women in the position, but Dr. Shafik is a truly unique individual. She was born in Egypt and was raised in both Egypt and the U.S. She received higher education in both the United States and later in Britain, including the famous Oxford University. She is currently the President of the London School of Economics and Political Science.
The search for a new president for the school began after Lee C. Bollinger, the current president of Columbia University, announced that he would be stepping down from the position. There were fifteen members on the committee to find a new president, and this group spent many, many hours to find the right fit for the job. In the end, they all decided that "Shafik is the right leader for Colombia's next chapter."  Bollinger agreed with the decision, saying that "I would have chosen Minouche Shafik." He called her "an inspired appointment." Shafik values respect and being a good listener. She believes that an environment that is not always in agreement is a good thing, as it allows people to learn from one another. She works diligently towards social justice and wants students at her universities to do the same. "Everywhere I've worked, I've made a huge effort to make sure that I had teams around me who had different points of view, different backgrounds, and different life experiences," Shafik said. Columbia University and many other people believe that she will change the university for the better, and she is very excited to take on this amazing job. 
Cites
https://www.nytimes.com/2023/01/18/us/columbia-president-nemat-shafik.html
https://news.columbia.edu/news/columbia-university-names-minouche-shafik-20th-president
https://www.saltwire.com/nova-scotia/news/columbia-university-names-economist-nemat-shafik-as-first-woman-president-100815620/