Air Force Football Player Dies at 21 After "Medical Emergency"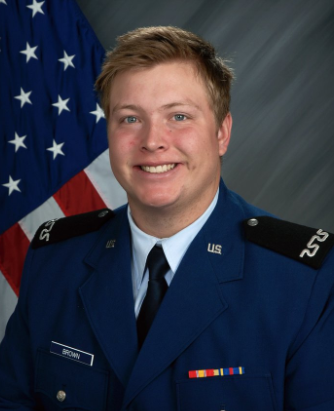 Hunter Brown of Lake Charles, Louisiana, was a player on the U.S. Air Force Academy football team who died last Monday. 
Brown joined the Air Force Academy after graduating from its Preparatory School in May of 2021. The Air Force Academy's Preparatory School offers a ten month training program for cadets. Brown was pursuing a degree in management with a minor in French. He played for two seasons on the academy's football team as an offensive lineman. 
Brown died while on his way to class. The school said he was leaving his dormitory to attend class when he "experienced a medical emergency." He could not be "resuscitated by first responders who were called immediately to the scene to attempt life saving measures" stated CBS News. 
Although the academy, which is located in Colorado Springs, is working with El Paso County Sheriff's Office to conduct an investigation, Hunter Brown's cause of death has not yet been released. 
His death has been a shock to many. Troy Calhound, the head football coach for the Falcons, eulogized Brown in a statement calling him "a pure joy to coach and have as a teammate." 
Stay tuned for more information, Rest In Peace Hunter Brown. 
Cites 
https://www.cbsnews.com/news/hunter-brown-dies-age-21-air-force-academy-football-player-medical-emergency/