Sports Update – January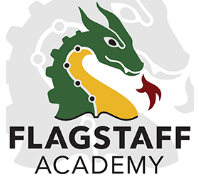 The girls basketball teams had a game on 12/19! It was a home game against Sunset Middle School. The A team won! And the B team lost, but it was a close game. Their next game will be on 1/11/23 at Carbon Valley Rec Center against Firestone! I interviewed some of the players on the team! 
People who were interviewed:
7th Grader Alaina Loomis

7th Grader Mandy Roth
Here are their results:
What's your favorite part of basketball?
Everything! Playing the game, the feeling of winning or losing, and being with my teammates.

Playing with a team and coaches who believe in me and help me learn.
Do you like playing for your school?
If you answered yes to the above question, why do you like playing for your school?
Because I get to hang out with my buds, play the game I love, and represent our school.

All of the Dragons and parents are supportive and eager to learn.

 
What does it feel like at a home game when everyone is cheering for your team and it gets really loud?
It makes me pumped up and ready to show the other team that this is OUR HOUSE!

Having a school community to back you up takes just a little bit of the pressure off playing against other schools.
Are you excited for the next game?
Yes, very much so.

Yes, I love any chance I get to be active and improve my skills.
Do you think that Flagstaff's going to win the next game?
Fo Sho! 

I have no idea but win or lose I still have fun playing for Flagstaff.
Go Dragons! 
Cites
https://www.flagstaffacademy.org/apps/pages/middle_school_sports