History of the Month – October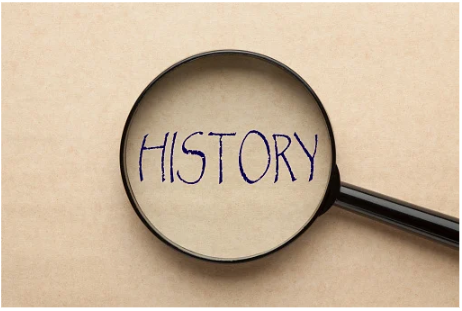 October 1: 1908 Henry Ford introduces the Model T car (costs $825) .
October 2: 1789 George Washington transmits the proposed Constitutional amendments (The United States Bill of Rights) to the States for ratification.
October 3: 1789 Washington proclaims 1st national Thanksgiving Day on Nov 26.
October 4: 1864 National Black Convention meets in Syracuse, New York.
October 5: 1895 First UK individual cycling time trial is held on a 50-mile course north of London; Frederick Thomas Bidlake organiser.
October 6: 1853 4th National Women's Rights Convention opens in Cleveland Ohio.
October 7: 1737 A cyclone causes 40 foot waves that are believed to have killed 300,000 in Calcutta, India.
October 8: 1871 The Great Chicago Fire kills an estimated 300 people and destroys over 4 square miles (10 square km) of buildings and the original Emancipation Proclamation.
October 9: 1926 NBC (National Broadcasting Corporation) forms.
October 10: 1780 Great Hurricane of 1780 kills 20,000 to 30,000 in the Caribbean, hitting Barbados first. Atlantic's deadliest recorded hurricane.
October 11: 1939 – Albert Einstein informs FDR of the possibilities of an atomic bomb.
October 12: 1810 First Oktoberfest: The Bavarian royalty invites the citizens of Munich to join the celebration of the marriage of Crown Prince Ludwig of Bavaria to Princess Therese von Sachsen-Hildburghausen.
October 13: 1987 1st military use of trained dolphins (US Navy in Persian Gulf).
 October 14: 2007 "Keeping Up with the Kardashians" featuring Kim, Khloé, and Kourtney Kardashian premieres on the E! cable network in the US.
October 15: 1969 Vietnam Moratorium Day; millions nationwide protest the war.
October 16: 1311 Council of Vienne (15th ecumenical council) opens. 
October 17: 79 Mt. Vesuvius erupts, burying the cities of Pompeii, Herculaneum, Oplontis and Stabiae and killing thousands. New research in 2018 suggests the eruption occurred on or after this date not the previously used 24 August. 
October 18: 1962 James Watson (US), Francis Crick (UK) and Maurice Wilkins (UK) win the Nobel Prize for Medicine for their work in determining the structure of DNA. 
October 19: 2015 US Scientists from University of California find evidence life on earth may have begun 4.1 billion years ago, 300 million earlier than previously thought.
October 20: 1803 US Senate ratifies the Louisiana Purchase. 
October 21: 1854 Florence Nightingale with a staff of 38 nurses is sent to the Crimean War.
October 22: 1962 Cuban Missile Crisis: US President John F. Kennedy addresses TV about Russian missile bases in Cuba and imposes a naval blockade on Cuba, beginning the missile crisis.
October 23: 1091 Tornado (possible T8/F4) strikes the heart of London killing two and demolishing the wooden London Bridge (OS 17 Oct).
October 24: 1929 "Black Thursday", start of stock market crash, Dow Jones down 12.8%.
October 25: 1978 "Halloween", directed by John Carpenter, starring Donald Pleasence and Jamie Lee Curtis in her film debut, is released.
October 26: 740 An earthquake strikes Constantinople, causing damage to city walls and buildings.
October 27: 1982 China announces its population has reached 1 billion or more people. 
October 28 : 1886 Statue of Liberty dedicated by US President Grover Cleveland, celebrated by first confetti (ticker tape) parade in New York City.
October 29: 1951 Singer and actor Frank Sinatra and 1st wife Nancy (Barbato) divorce due to infidelity after 12 years of marriage.
October 30: 1866 Jesse James' gang robs bank in Lexington, Missouri ($2000). 
October 31: 1541 Michelangelo Buonarroti finishes painting "The Last Judgement" in the Sistine Chapel, Vatican City.