From The Editors- October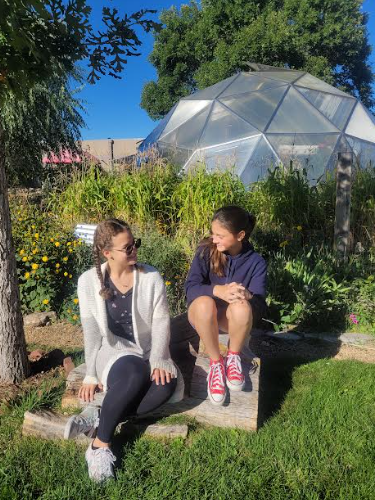 Maya: 
My favorite part of fall is just being able to relax with friends. There are so many different things you can do together with friends and family during fall. Being able to go on walks with my french bulldog is really nice, and I love the crunch of the fall leaves under my shoes. I also enjoy reading up in my tree when the weather is calm, and I love to ride my bike around McIntosh Lake. 
Bella: 
My favorite fall activity is going outside on my skateboard and enjoying the fall colors. It's really nice just listening to music and skating. What's really nice about fall is how it isn't so hot during the day, so I can go outside and not feel like I'm being burned alive. I also enjoy going on a run with my dog Elliot earlier in the morning where it's a little cold outside, which is fun because of how the fresh morning air smells.