Mourning the Queen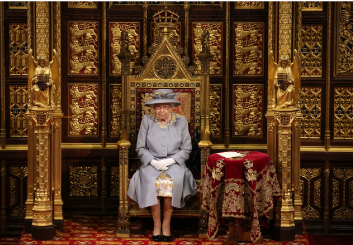 Yesterday we were faced with some difficult news, and it came as quite a shock to many. Yesterday morning, September 8th, Her Majesty the Queen died at 96 years old. Despite the event being quite a tragedy, the Queen managed to leave an irreversible mark on the world. Being the strongest, and most resilient Queen, she will be missed by everyone. She lived a wonderful, and long life, being the second longest ruling monarch in history. Queen Elizabeth the second was loved by the people, and well known for her love of fancy hats, color coded outfits, and corgis. 
In order to celebrate her long, interesting life, here is a short synopsis of her best moments. Her Majesty became the official Queen of England at only 25 years old, and she has been the ruler ever since. On February 6, 1952, Queen Elizabeth took the throne after her father died at 56 years old. When she was very young, she took part in many radio interviews alongside her father, and showed support for young English citizens during the time. In an interview on her 21st birthday. She swore that her life "whether long or short" would be dedicated to England, and she certainly lived up to her promise. The Queen stepped into a leadership position during England's recovery period, following the second world war, and she managed to stay strong for her country. Queen Elizabeth also remained confident, and brave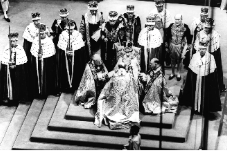 throughout a number of family controversies. When the Queen was married, it was a difficult time financially, and she ended up collecting ration coupons for her dress instead of using tax-payer money. This gesture showed how caring she was towards the people of England, and many people praised her for this. While handling all of the chaos and pressure of royalty, she also managed to take good care of her four children. Throughout her life, she has always stayed composed and grounded, the Queen became quite popular throughout the years, and people really looked up to her. She soon took the title of one of the most photographed people in history. No matter how difficult times got, Queen Elizabeth II survived some of the most difficult times for royalty, and left behind a legacy that no one could destroy. I would definitely recommend looking further into her life after reading this, as she had an incredibly interesting and impactful story.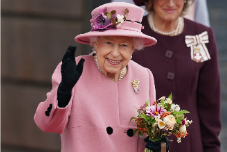 So what happens next? The Queen faithfully served her country for seven decades and it will be tremendously hard for England after they have suffered such a significant loss. The first official day of the 10 day mourning process comes the day after her death, this protocol is also called "Operation London Bridge". On day one the Queen's coffin will be moved to the ballroom at Balmoral Castle. From the moment of the Queen's death Prince Charles became the official Monarch of the United kingdom. On the third day there will be a service healed at St.Giles. The Queen will rest there for 24 hours while members of the public pay their respects. On the tenth day, the Queen will have an official send off. The procession will carry her past Buckingham Palace and Wellington Arch to Windsor, the beloved Queen's final resting place.    
There is no doubt that Queen Elizabeth II will be missed and mourned by all of England and the rest of the world. While the 10 day mourning process takes place the community will celebrate their Queen with flowers, books, and goodbyes. As stated by Dame Helen Mirren; "For 50 years and more, Elizabeth Windsor has maintained her dignity, her sense of duty – and her hairstyle. She has her feet planted firmly on the ground, her hat on her head and her handbag on her arm. She has weathered many, many storms. And I salute her courage and her consistency." Queen Elizabeth was an amazing Queen and will be missed by millions.