April Horoscopes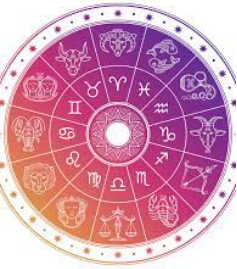 Aries (March 21 – April 19): The Easter bunny will leave a lot of candy or eggs somewhere this month! You just have to figure out where to find it! 
Taurus (April 20 – May 20): Did you know that Saturday, April 2, 2022 is National Peanut Butter and Jelly Day? You should celebrate it with a nice sandwich. 
Gemini (May 21 – June 20): Be weary of ANYTHING! It could all be a prank on April Fools day! 
Cancer (June 21 – July 22): April showers bring May flowers! This month might not be the best for you, it could be pouring with rain. It could also be sunny and bright. Either way, May will be blooming with more happiness and amazingness! Persevere all the time! 
Leo (July 23 – August 22): Make sure not to be too gullible on April fools day! You are susceptible to so many tricks! 
Virgo (August 23 – September 22): You will trip and fall on Easter. That's it. That is my prediction. Sorry. Be careful. 
Libra (September 23 – October 22):  April's Honorary Flowers are Daisies and Sweet Peas. You could use this information for anything you would like. Surprise people with your knowledge! 
Scorpio (October 23 – November 21): Don't eat too much candy this easter, if you celebrate it. It is yummy, I know! Just try to have self control! (:
Sagittarius (November 22 – December 21):  What if they were all fooling us this whole time? What if… April fools day is actually on the second, and it's a huge prank on everyone that has been fooling us for Decades! 
Capricorn (December 22 – January 19): You are probably the best prankster ever! Make sure you use your pranking skills this fools day!
Aquarius (January 20 – February 18): If you look hard enough, you might be able to see the Easter Bunny! If you don't, then he might leave a special surprise for you!
Pisces (February 19 – March 20): If you are going to do a prank this year, the toothpaste-filled Oreo is always a good way to go…but you are probably creative enough to come up with your own original ideas! 
Citations:
https://www.glamour.com/story/2022-yearly-horoscope