April Monthly Debate – Is Breakfast the Best Meal?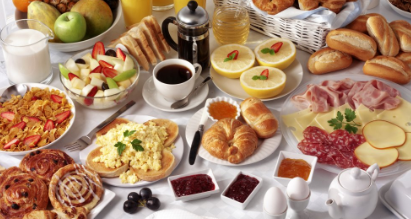 Elyse: No. I don't like most breakfast meals. I don't like eggs or yogurt. I don't mind breakfast if it's really really good, but most breakfast meals are not that good. I typically don't like french toast or biscuits. Waffles and pancakes are good but you can't eat that every day.
Avery: Yes it is. Breakfast is the most important and most delicious meal. There are so many options and they come in sweet and savory for whatever mood you're in. Some of my favorites are pancakes, waffles, bacon, french toast, and fried eggs.