April Interview With a Few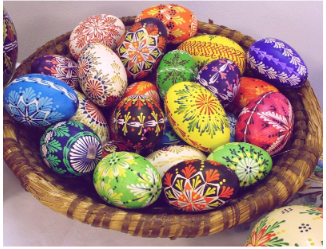 For April, I interviewed three students. The students I interviewed were:
Nat Yockunavut – 8th grade
Bella Mahoney – 7th grade
Anupriya Anil Mylevahanan – 6th grade
What are your plans for Easter?
Nat – "Nothing."
Bella – "Make eggs and go to church."
Anupriya – "My plans for Easter are to sit around all day and eat candy."
What's your favorite Easter candy?
Nat – "Kinder eggs."
Bella – "Kinder eggs, peeps, or carmel eggs."
Anupriya – "My favourite Easter candy is chocolate eggs."
Do you think egg hunts are fun?
Nat – "Yes but I'm too old for them."
Bella – "Yes, I do."
Anupriya – "I absolutely ADORE egg hunts."
Cites:
https://earthsky.org/astronomy-essentials/easter-full-moon-vernal-equinox/