Super Bowl 56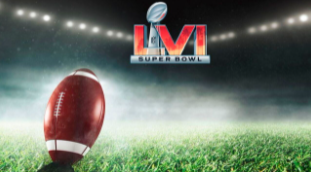 Super Bowl 56 was on Sunday February 13th! The Rams played the Bengals at SoFi stadium. This made Los Angeles the second team that has played in the super bowl and hosted at the same time. The only other team to do this was the Buccaneers in 2020. Los Angeles also became the first team to host the conference championship and the super bowl. The Bengals haven't been to the super bowl since 1988! The Bangles are one of the 12 teams in the NFL that have never won a super bowl. The LA Rams have now won two super bowls. The halftime show featured Dr Dre, Snoop Dog, Eminem, Mary J Blige, and Kendrick Lamar. The final score was 23-20, the Rams won!
Cites
https://www.marca.com/en/nfl/2022/01/03/61d31deaca474187308b45d5.html
https://www.cbssports.com/nfl/news/where-is-super-bowl-2022-rams-sofi-stadium-in-california-to-host-nfl-championship-matchup/#:~:text=How%20to%20watch%20Super%20Bowl%20LVI&text=The%20Rams%20joined%20the%202020,Bowl%20in%20the%20same%20postseason.
https://www.independent.co.uk/arts-entertainment/music/news/super-bowl-halftime-lineup-2022-b2011463.html