January Horoscopes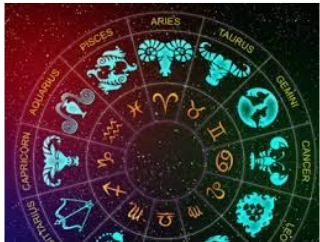 Aries (March 21 – April 19): You should focus a lot on your new year's resolution. 
Taurus (April 20 – May 20): Start a new year with a new you! Trust me, it works.
Gemini (May 21 – June 20): Celebrate this new year as much as you want, you definitely deserve it!
Cancer (June 21 – July 22): Put the past in the past and look to the future! As long as you learn from your mistakes in the past, there is no need to wallow in your regrets. 
Leo (July 23 – August 22): There will be many miracles this year waiting for you as long as you work hard enough to reach them. One way you can do this is by finishing your bucket list!
Virgo (August 23 – September 22): Make sure you really work hard to accomplish all of your new year's resolutions. 
Libra (September 23 – October 22): Spend some time on your new year's resolution. It will mean a lot to you soon. 
Scorpio (October 23 – November 21): Learn about all of the holidays in Christmas. They all have very interesting backstories, and I assure you, you will enjoy learning about it and it will come in handy in the future. 
Sagittarius (November 22 – December 21): If you celebrate a holiday that is not Christmas, Kwanzaa, or Hanukkah, you will have great luck at the beginning of winter. If you do, you will have great fortune all of December. 
Capricorn (December 22 – January 19): If you are celebrating your birthday this month, you can expect an awesome present!
Aquarius (January 20 – February 18): If you celebrate your birthday this month, happy birthday! Be grateful that you were born! Also, this is a new year which is a new chapter in your life. Make it count!
Pisces (February 19 – March 20): Try to help others accomplish their goals and new years resolutions! They might also help you.