Winter Activities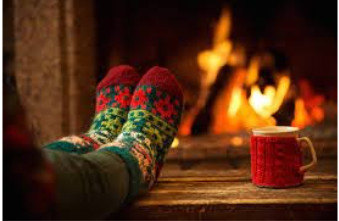 The Flagstaff Festival of Lights will take place Thursday December 9th. There will be hot cocoa, cars and trucks lit up, and candy given out by some of the decorated cars and trucks. 
The Longmont City Festival of Lights will be on December 11, at 5pm. The floats will be making their way down coffman and Main street. You can enter a float. 
Walk the park is an event on December 10th at 5pm where Roosevelt Park will be lit up with lights. There will be hot cocoa, hot air balloon lights, ice sculptures, costumed characters, fire pits, Santa's workshop, visits with Santa, holiday concerts, and a kids train ride around the park! There will be a firework display at 7:45!
There will be a Santa's workshop on December 10th at 5pm in Roosevelt Park. There will be several craft booths where you can build a toy! 
Visit with Santa will be in Roosevelt Park on December 10th at 5pm in the Roosevelt Park rose garden. He will be there to talk to all of the kids! 
Longmont Ice Pavilion will open on November 19th! You can ice skate at 725 8th avenue.
The Flagstaff winter dance is on Friday December 10th. Everything will be decorated with under the sea themed things. It is the first winter dance since the 2019 winter dance! 
Winter break is coming up on December 20th through January 3rd. 
Poll on what people are doing:
Skiing: 53.3%
Snowboarding: 0%
Neither: 46.7%
Playing in the snow: 40%
Sitting by the fire: 60%
Staying home: 60%
Going out: 40%
Online shopping: 14.3%
Going to stores: 0%
I don't like shopping: 35.7%
Both: 50%
Snow: 87.6%
No snow: 13.3%
Hot chocolate: 80%
Eggnog: 20%
What people are doing over winter break?
"Working on my school bus conversion, going snowshoeing, and playing in the snow with my dog" – Mrs. Michael

"Chillin' or going to mexico." – Sofia Goana 

"Simping over people who will never like me" – Lou Dworak

"Staying home, and probably going to hang out with friends" – Jameson Franks

"Skiing at Breckenridge with my family!" – Ms. Darcy

"Camping" – Mr. Kemp
Cites
https://imgflip.com/memetemplate/160601901/SITTING-BY-THE-FIRE-WINTER