December Monthly Debate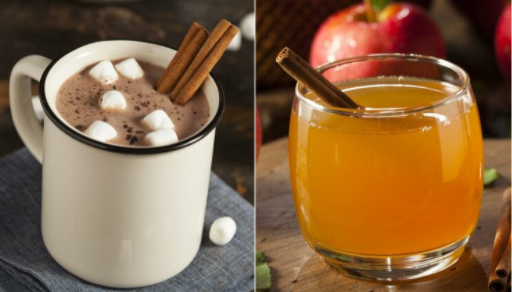 Hot Chocolate: I like hot chocolate better. I'm not a big fan of apple things in general. With apple cider, I have to be in the mood for it. With hot chocolate, I'm almost always in the mood for it. When I was younger, my cousins and I would always drink a warm cup of hot chocolate on Christmas morning, so whenever I have hot chocolate, it reminds me of that. It makes me think of Christmas, which is my favorite holiday. 
Apple Cider: I prefer apple cider. It always warms me up and it is perfect for me because I'm lactose intolerant. It tastes so good and the flavor always reminds me of warm days and cuddling on the couch with a book. It makes me think of Halloween, fall, and October and that always makes me happy.