December Wacky Words and Freaky Phobias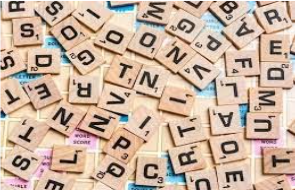 Lackadaisical – Lacking enthusiasm and determination; carelessly lazy.

Eisoptrophobia – Fear of mirrors.

Lollygag – To spend time aimlessly; Idle.

Barophobia – Fear of gravity.

Poppycock – Nonsense.

Catagelophobia – Fear of being ridiculed.

Kerfuffle – A commotion or fuss, especially one caused by conflicting views.

Ephebiphobia – Fear of teenagers. 

Lollapalooza- A person or thing that is particularly impressive or attractive.

Genuphobia – Fear of knees.

Sockdolager – A forceful blow or an exceptional person or thing.

Zoophobia – Fear of animals.

Hornswoggle – Get the better of (someone) by cheating or deception.

Venustraphobia – Fear of beautiful women.

Foofaraw – A great deal of fuss or attention given to a minor matter.
Cites:
https://www.verywellmind.com/list-of-phobias-2795453
https://www.fluentu.com/blog/english/weird-strange-english-words/
https://www.dictionary.com/e/s/sevenwacky/#1
Picture:https://www.google.com/url?sa=i&url=https%3A%2F%2Fwww.merriam-webster.com%2Fwords-at-play%2Fnew-scrabble-words-2018&psig=AOvVaw1P0Iga77BLnKIR9LPRUvwb&ust=1635431870950000&source=images&cd=vfe&ved=0CAsQjRxqFwoTCPCTgN_o6vMCFQAAAAAdAAAAABAO