December in History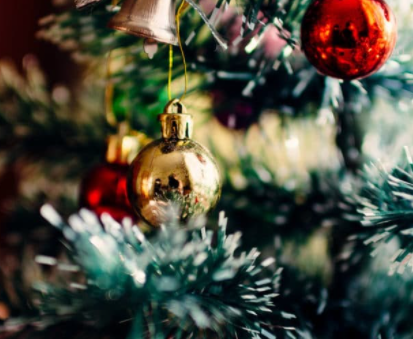 December 1st: 1934 Josef Stalin begins a purge of enemies in Soviet Union
December 2nd: 1804 Napoleon Bonaparte was crowned Emperor of France by Pope Pius VII in Paris
December 3rd: 1964 800 students arrested at the University of California at Berkeley
December 4th: 1952 Deadly London Smog In England Leaves 1'000s dead in London
December 5th: 1945 Five U.S. Navy Avenger torpedo bombers comprising Flight 19 Lost In Bermuda Triangle
December 6th: 1917 Munitions Ship Explodes In Halifax Harbor Killing 1,800
December 7th: 1931 Ford produces the last Ford Model A
December 8th: 1980 Former Beatle John Lennon was shot dead in New York
December 9th: 1998 Swiss politicians elected Interior Minister Ruth Dreifuss as president, making her the first woman to lead the Swiss government
December 10th: 1941 During World War II, British Battleships Repulse and Prince of Wales were sunk by Japanese warplanes in the South China Sea, killing nearly 800 crewmen
December 11th: 1997 150 countries agreed at a global warming conference in Kyoto, Japan (Kyoto Protocol)
December 12th: 1870 Joseph Hayne Rainey of Georgetown, South Carolina, became the first African American to serve in the U.S. House of Representatives 
December 13th: 1995 Brixton Riots break out in London England
December 14th: 1799 George Washington died at Mount Vernon
December 15th: 1967 The Silver Bridge across the Ohio River collapses
December 16th: 1920 Earthquake measuring 8.5 hits the heavily populated Gansu province of midwestern China, causing the deaths of an estimated 200,000 people
December 17th:  1971 The war between India and Pakistan over East Pakistan (later Bangladesh) ended as 90,000 Pakistani troops surrendered
December 18th: 1940 Adolf Hitler ordered the German General Staff to begin planning Operation Barbarossa, the invasion of Soviet Russia
December 19th: 1732 Benjamin Franklin first published Poor Richard's Almanac containing weather predictions, humor, proverbs and epigrams, eventually selling nearly 10,000 copies per year
December 20th: 1989 President George Bush launches Operation Just Cause In Panama
December 21st: 1958 General Charles de Gaulle is elected President of France
December 22nd: 1952 The first Corvette, a production-ready prototype, was completed
December 23rd: 1995 A fire in Dabwali, India, kills 540 people, including 170 children
December 24th: 1814 The Treaty of Ghent between America and Britain was signed, officially ending the War of 1812
December 25th: 1066  William the Conqueror was crowned King of England after he had invaded England from France, defeated and killed King Harold at the Battle of Hastings, then marched on London
December 26th: 2004 A tsunami caused by an earthquake under the Indian Ocean leaves 216,000 dead in 13 countries
December 27th: 1978 Spain becomes a democracy after 40 years of dictatorship.
December 28th: 1832 John C. Calhoun became the first American ever to resign the office of vice president
December 29th: 1170 Thomas Becket, Archbishop of Canterbury, was murdered by four knights acting on orders from England's King Henry II
December 30th: 1193  Israel and the Vatican signed an agreement on mutual recognition, seeking to end 2,000 years of unfriendly Christian-Jewish relations
December 31st1781 The first bank in the U.S., the Bank of North America, received its charter from the Confederation Congress. It opened on January 7, 1782, in Philadelphia.
Cites:
 https://www.historyplace.com/specials/calendar/december.htm
https://www.ducksters.com/history/decemberinhistory.php
https://www.thepeoplehistory.com/december.html