November PTO Shoutouts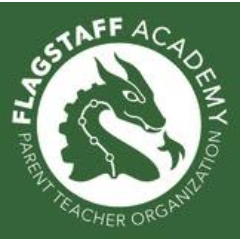 Nov 15 – Dining for Dragons: The Roost

Nov 22-26 – Thanksgiving Break

Dec 9 – Festival of Lights
Plan to have dinner out and support Flagstaff Academy at the same time! This month, we are headed to The Roost for some yummy food.
Date:

Monday, November 15th

Time:

4pm – close

Location:

526 Main Street, Longmont, CO 80501
You can participate in this fundraiser by ordering take out or picking up at the store. 
Join Flagstaff Academy to celebrate the holidays! Deck your car or truck with a winter or holiday light display!
Teachers, staff and families may sign up; businesses may sponsor an entry. Sign up to create a light display by Friday, November 19th.
Holiday Light & Decor Drive – Donate extra holiday lights or decorations for our Teachers and Staff to use on their light display. Decor will be collected through November 19th.
Find updated information at our Festival of Lights page on our PTO Website.
Cites
https://flagstaff-academy-pto.groupvine.com/all-families/email?msgId=227216&gk-user=752034&gk-tkt=2-aac5903dd6e7eb9a82a0fc741b27&gk-tktDate=2021-11-01T19.31Z-5351