From the Editors November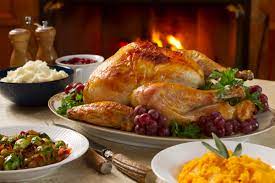 What are you most thankful for this Thanksgiving?
Dylan: I'm most thankful for the vaccine and the fact that the pandemic could be over soon. It's taken up a huge part of my life and my brother's life, and I'm so excited for it to be past us.
Brynn: I am most thankful for my family and friends. I am thankful that even though we have been in a pandemic, I am still able to be around my friends and family.  
Avy: This year I am thankful for my friends, and experiences I've been able to have this year. I am thankful that the pandemic has not terribly affected my family, and that our community has been able to continue to prosper with the pandemic.
Cites:
https://www.history.com/topics/thanksgiving/history-of-thanksgiving