Monthly Debate: September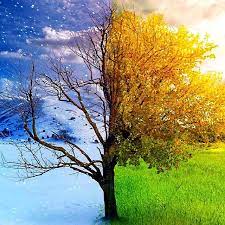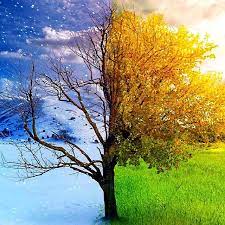 This month's debate: Fall or Winter?
Reese:‌ ‌"I‌ ‌like‌ ‌winter‌ ‌better‌ ‌because‌ ‌you‌ ‌can‌ ‌wear‌ ‌pants‌ ‌and‌ ‌sweatshirts‌ ‌without‌ ‌sweating‌ ‌to‌

 

‌
death.‌ ‌It's‌ ‌also‌ ‌really‌ ‌pretty‌ ‌when‌ ‌it‌ ‌snows.‌ ‌It‌ ‌is‌ ‌the‌ ‌perfect‌ ‌weather‌ ‌to‌ ‌curl‌ ‌up‌ ‌on‌ ‌the‌ ‌couch‌ ‌with‌

 

‌
a‌ ‌cup‌ ‌of‌ ‌coffee‌ ‌or‌ ‌hot‌ ‌chocolate‌ ‌and‌ ‌read‌ ‌a‌ ‌good‌ ‌book."‌

 

‌
Avery:‌ ‌"I‌ ‌like‌ ‌fall‌ ‌because‌ ‌it's‌ ‌a‌ ‌perfect‌ ‌temperature.‌ ‌Not‌ ‌too‌ ‌hot‌ ‌and‌ ‌not‌ ‌too‌ ‌cold‌ ‌and‌ ‌you‌ ‌can‌

 

‌
wear‌ ‌t-shirts,‌ ‌shorts,‌ ‌leggings,‌ ‌sweatpants,‌ ‌or‌ ‌anything‌ ‌else‌ ‌and‌ ‌you'll‌ ‌almost‌ ‌always‌ ‌be‌ ‌fine.‌

 

‌
Also,‌ ‌hunting‌ ‌season‌ ‌starts‌ ‌so‌ ‌I‌ ‌get‌ ‌to‌ ‌have‌ ‌fun‌ ‌with‌ ‌my‌ ‌family‌ ‌and‌ ‌maybe‌ ‌get‌ ‌some‌ ‌food‌ ‌for‌ ‌our‌

 

‌