Cheesy Jokes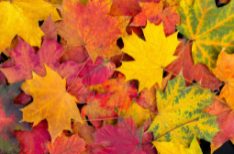 Q: What's a tree's least favourite month?
A: Sep-timber!
Q: Why did Humpty Dumpty have a great fall?
A: To make up for his miserable summer!
Q: What is the cutest season?
A: Awwwwtumn
Q: What did October say to August?
A: Wake me up when September ends!
Q: How do leaves get from place to place?
A: Autumn-mobiles!
Citations:
http://www.mytowntutors.com/top-10-fall-jokes/
https://www.google.com/url?sa=i&url=https%3A%2F%2Fwww.rd.com%2Flist%2Fbest-small-towns-for-fall-foliage%2F&psig=AOvVaw2VM0IbCdGLYO0psDdvPqMz&ust=1631235643893000&source=images&cd=vfe&ved=0CAsQjRxqFwoTCNje5b3Y8PICFQAAAAAdAAAAABAD