Outdoor Classroom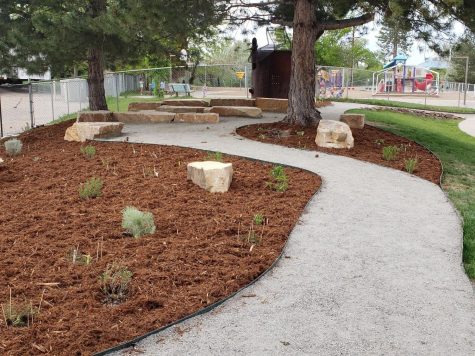 In the 2020-2021 school year, the Green Team came up with the idea to create an outdoor classroom. Throughout the year, they planned, made designs, decided what plants they wanted there and then finally started construction. The plants got planted, with the help of the National Junior Honor Society, and rocks got put in place. Currently there is still some work to be done, but they are closer than before to getting it finished. Here are some answers to questions that Ms. Wolff, the lead of the Green Team gave.
1. Q:

How soon do you expect the outdoor classroom will open for classes?

A:

"Teachers will be able to sign up for a time slot to use the outdoor classroom beginning Tuesday, September 7. There will be a category for this on Google Calendar."
2. Q:

How much work do we still have to do on the outdoor classroom?
A:

"The new outdoor classroom was designed to be implemented in stages. Stage One, planning, landscape, and plants was completed in the spring. The Green Team will continue to add new parts such as a cover to the fence separating the playground from the classroom, managing the prairie flowers growing in the place of the old lawn, and weeding."
3. Q:

"Would classes still be able to use the Outdoor Classroom even if the Green Team is still working on it?"
A:

"Classes will still be able to use the outdoor classroom even as we are continuing to work on the next stage of the project."
4. Q:

"Do we have any ideas on how we are going to make it so classes don't overlap?"
A:

"Teachers will be able to sign up for a time slot using Google Calendar and that will avoid the scenario of overlapping classes."
About the Writer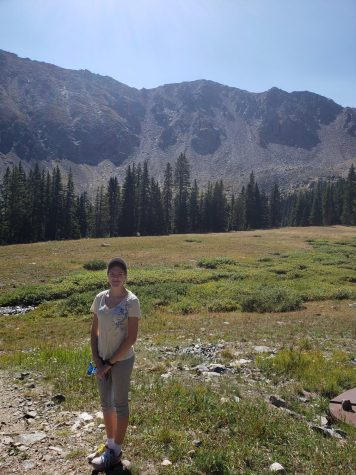 Elyse Prestopnik, Reporter
Hi! My name is Elyse and I am in 7th grade. This is my first year with the Flagstaff Academy paper, but I have been at Flagstaff for eight years. In my...