From the Editors
What did you do for the Superbowl?
Mark: American Football is overrated and frankly illogical. I have never, and perhaps will never, watch the Superbowl.
Mira: I stayed home and watched the halftime show. I was disappointed that the Chiefs didn't win.
Emma: I don't really care for football, but I find a lot of the commercials entertaining, so I was on my phone the whole time except for the commercials and halftime show.
About the Writer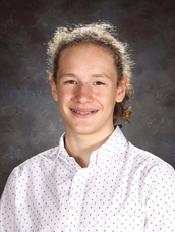 Mark Rokhlenko, Editor In Chief
What's up everyone? I'm Mark and this is my second year on the Journalism staff. Ever since I joined Journalism, I have wanted to see it have a smooth...