Joe Biden's Inauguration
Joe Biden was sworn in as the 46th president of the United States on Wednesday, January 20th. The inauguration occurred at the Capitol in Washington DC. The National Mall was filled with flags to represent all of the Americans that weren't able to attend due to COVID-19 and threats of violence. 
While Biden recited the oath, his treasured family bible was held by the first lady, Jill Biden. After being sworn in, Biden delivered his inaugural address. In his speech Joe Biden pledged to be a "president for all Americans," even those who didn't support his campaign. 
Kamala Harris was sworn in as the first female, first Black and first South American vice president ever in US history. 
During the inauguration many celebrity performances were featured. Lady Gaga performed the National Anthem. Jenifer Lopez performed a medley with selections from "This Land is your Land" and "America the Beautiful". 
The youth poet laureate, Amanda Gorman, really stole the show with her poem that encouraged Americans to "leave behind a country better than the one we were left". The 22 year old transfixed the country and left people speechless. 
After the inauguration ceremony President Biden, and Harris left the Capitol to pay their respects at the Tomb of the Unknown Soldier in Arlington National Cemetery. They were joined by three other former presidents, Barack Obama, George W. Bush, and Bill Clinton. 
Credits:
https://www.thedenverchannel.com/news/election-2020/inauguration-day-joe-biden-prepares-to-be-sworn-in-as-46th-president-of-the-united-states
https://www.cnn.com/2021/01/20/politics/biden-inauguration-notable-moments/index.html
https://www.bostonglobe.com/2021/01/23/arts/inaugural-poet-amanda-gorman-has-always-been-an-absolute-supernova/
About the Writer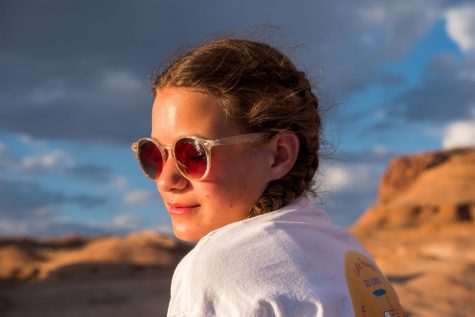 Mira Clayborn, Layout Editor
This is my second year on Journalism. This year I am excited for the switch to a fully online newspaper. Journalism is really fun because I love to write...