Ski and Snowboarding Season with Covid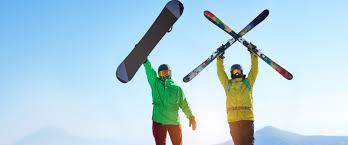 Skiing and Snowboarding season has started! While we are all very excited to start our winter sports, there will be multiple restrictions due to Covid-19. Here are a few.
It is required to stay 6 feet of distance between parties. You should also wear your mask to the maximum extent possible. Of course when you are on the mountain, it is hard to wear a mask and keep it on, but try and find the best protection possible. Your group might also be detained to 10 people or less. With every ski resort you go to, the restrictions will vary.
Ski resorts like Copper Mountain have no limited restrictions of the amount of people allowed to go. Some ski resorts like Eldora have very limited entry. So before you go, make sure to double check the entry availability at your resort.