New to Disney+
Star Wars
Since The Mandalorian was such a huge success Disney+ has decided to release 9 new Star Wars series! These are all the new shows coming to Disney+ over the next few years.
Obi-Wan Kenobi
This series will focus on the life of Obi-Wan Kenobi. It will take place 10 years after Star Wars: Revenge of the Sith. Ewan McGregor and Hayden Christensen will be returning in this series! 
Ahsoka
Ahsoka was featured in The Mandalorian and she will finally get her own series. This series will take place around the same time and The Mandalorian. It is assumed Ashoka will continue her search for Grand Admiral Thrawn.
Rangers of the New Republic
This show will also be set at the same time as The Mandalorian. It is hinted that Ashoka, The Mandalorian, and Rangers of the New Republic will all be connected.
Andor
This show will be a prequel series to Rogue One. Diego Luna and Alan Tudyk will return to this series as Cassian Andor and K-2SO. It will follow them as they try to find their place in the rebellion. 
The Bad Batch
The Bad Batch made their debut in The Clone Wars. The Clone Troopers will return to this animated series. It will take place following the Revenge of the Sith. 
Star Wars: Visions
Star Wars: Visions will be a collection of 10 short anime films. All of the films will come from a different studio. Each will take place in the Star Wars universe.
Lando
We are all excited for the smooth-talking smuggler to return. Not much is known about this series yet. It will be directed by Justin Simien.
The Acolyte
The time before The Phantom Menace has not yet been explained in the Star Wars universe. The Acolyte will take place at the end of the High Republic. The live action series will be a mystery-thriller. 
A Dorid Story
The animated series will follow the beloved droids C-3PO and R2-D2 and they meet their new hero. 
Marvel
Wandavision (January 15, 2021)
A mix of 1950s sitcom and epic MCU adventure reunites Wanda Maximoff, Vision, and more characters to what seems to be some sort of reality warping, and it will lay groundwork for the upcoming Doctor Strange in the Multiverse of Madness.
Black Widow (May 7, 2021)
Natasha, or better known as Black Widow, is returning with her own stand-alone film. The movie takes place between the events of "Captain America: Civil War" and "Avengers: Infinity war" 
The Eternals (November 5, 2021)
Angelina Jolie leads the star-studded cast of The Eternals as Thena, a warrior recruited by Eternal Ikaris. 
Spider-Man 3 (December 13, 2021)
Tom Holland is set to return as Spider Man alongside his partner Zendaya who is playing Michelle (MC) Jones. We are not sure what the movie is about or the title, but people are speculating it will have something to do with the theme of "home."
Falcon and the Winter Soldier (No set date)
This Disney+ Original will be focusing on Bucky Barnes and Sam Wilson played by Sebastian Stan and Anthony Mackie. 
Loki (No set date)
Tom Hiddleston returns to his role as Loki, a good villain and Thor's brother, in his new stand-alone movie. It is expected that this movie will portray anand alternate reality where Loki escaped with the tesseract. 
Thor: Love and Thunder (May 6, 2022)
Chris Hemsworth returns as the god of thunder in his new movie "Love and Thunder" with his buddy Tessa Thomspon playing Valkyrie.
Black Panther 2 (July 8, 2022)
This "Black Panther" sequel was originally set to release before the death of Chadwick Boseman. We are still excited for the wonderful movie him and his coworkers put together.
Credits:
https://www.usatoday.com/story/tech/reviewedcom/2020/12/11/heres-every-new-star-wars-series-coming-disney-plus-kenobi-ahsoka-and-more/3893616001/ 
About the Writers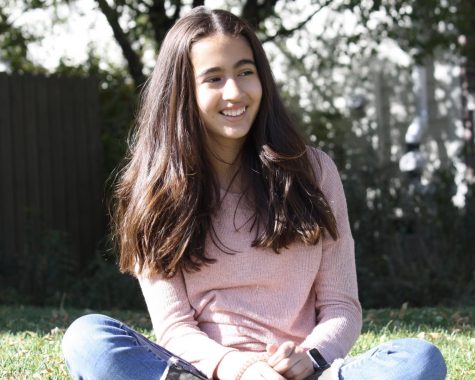 Emma Ortiz, Layout Editor
Hey there! I'm Emma and this is my second year on journalism staff. I love journalism because it is a great opportunity to learn about what this school...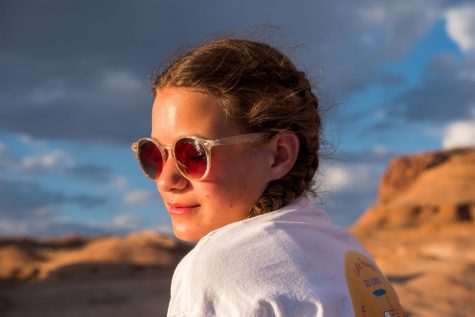 Mira Clayborn, Layout Editor
This is my second year on Journalism. This year I am excited for the switch to a fully online newspaper. Journalism is really fun because I love to write...