Presidential Election Winner – Joe Biden
Joe Biden, and his vice presidential running mate Kamala Harris, won the presidential election. The Democratic candidate is to become the 46th president of the United States. His victory was announced on Saturday, November 7th after a long four days of ballot counting. The election ended when Biden received 270 electoral votes needed to secure the win. The last state that he won that pushed him over the 270 vote count was Pennsylvania. Ballots are still being counted to determine the final electoral vote count. After the race was called, Biden addressed the citizens saying, "It's time for America to unite and to heal. With the campaign over, it's time to put the anger and the harsh rhetoric behind us and come together as a nation. There's nothing we can't do if we do it together." 
Kamala Harris is soon to become the first woman and first Black and Asian-American as vice president of the United States. This is a historic milestone for our country.
Many Americans rushed to the streets in cities like New York, Philadelphia, and Washington. People gathered outside of the White House to celebrate Biden's win. This election had one of the highest voter turnout for a president ever!
Sources:
https://apnews.com/article/joe-biden-wins-white-house-ap-fd58df73aa677acb74fce2a69adb71f9
https://www.cbsnews.com/live-updates/2020-election-live-updates-2020-11-07/\
About the Writer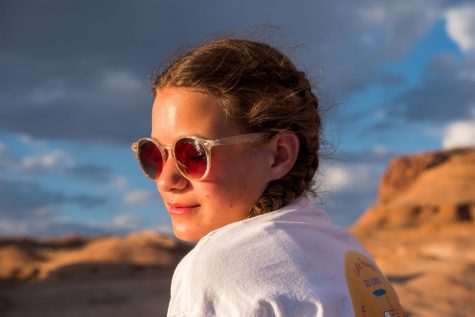 Mira Clayborn, Layout Editor
This is my second year on Journalism. This year I am excited for the switch to a fully online newspaper. Journalism is really fun because I love to write...