Cheesy Jokes
Q: What kind of key can't open doors?
A: A tur-key!
Q: What role do green beans play in thanksgiving dinner?
A: The casse-roll!
Q: If April showers bring May flowers, then what do May Flowers bring?
A: Pilgrims!
Q: What is a turkey's favorite dessert?
A: Peach Gobbler!
Q: What do you wear to a thanksgiving dinner?
A: A har-vest
Q: What do you call the age of a pilgrim?
A: Pilgrim-age!
Q: Why did the turkey cross the road twice?
A: To prove he wasn't chicken!
Credits:
https://www.goodhousekeeping.com/holidays/thanksgiving-ideas/g22788839/thanksgiving-jokes/?slide=25
https://www.countryliving.com/life/a28522581/thanksgiving-jokes/
About the Writer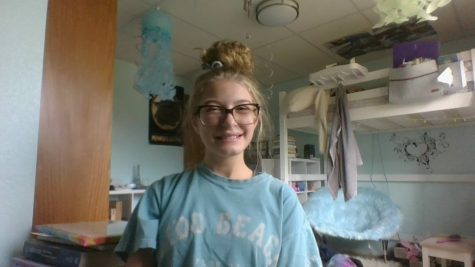 Reese Watson, Reporter
Hello! My name is Reese Watson. This is my first year in Journalism, and I am very excited! I hope by being in this class, I can learn a little more about...