Last Night's Election
It was a nail-biting time last night, and the nail-biting hasn't stopped yet. When election results started to come in, many, including Republican Senator Ted Cruz stated that they are afraid of a "Blue Wall" or "Blue Tsunami" that might wash over them. However this proved to be a falsehood. Early in the night, Trump won South Carolina, Louisiana, West Virginia, and others, while Biden won Vermont, Illinois, Virginia and others. Multiple Senators were announced early in the night as well, including Colorado's, where John Hickenloper won over current Senator Cory Gardner, securing a democratic seat in the Senate. However the Senate remains in Republican control, with many crucial races being won by the Republicans. Coloradans voted for an increase of tax on nicotine products that will fund public preschool, and another proposition that passed is paid family leave. The rest of the early night stayed quiet in the electoral race, except Joe Biden winning California, Washington, Colorado, New York, and Oregon and Trump winning Wyoming, Nebraska, the Dakotas and Utah. When the day rolled over into November 4th, Trump won Ohio and Iowa, both swing states that were contested. By this point of the night, states that were projected to Biden at the start of the night such as Texas, Florida, Georgia, Michigan, Wisconsin, and Pennsylvania, were all in the lead for Trump, which made democratic supporters nervous. Later that night, Texas and Florida, along with Montana were called for Donald Trump, cutting much of Biden's paths to victory. Trump tweeted and said in public that he has won and that Biden should concede, but Twitter flagged that with a note that said that this may be "Fake or misinformation". Biden soon spoke, saying that he is confident that their campaign can win if all the votes are counted, and encouraged the voters not to give up. As the votes stand at 5:12 PM, Biden has 253 electoral votes and 70 million votes in total, and Trump has 214 electoral votes with 67 million votes. The major swing states are in support of Biden, with him being in the lead in Nevada, Arizona, and with Wisconsin and Michigan being called for Biden earlier today. However the race is still close, with Pennsylvania being a spot of focus, Trump still is in the race. It is expected that the final results for the election will be announced sometime in the upcoming days, possibly Friday. We will keep in touch with the situation, and get back to this crucial election as soon as we can. 
Sources:
https://www.nytimes.com/interactive/2020/11/03/us/elections/results-president.html
https://www.nytimes.com/2020/11/04/us/politics/how-biden-and-trump-can-win.html?action=click&pgtype=Article&state=default&module=styln-elections-2020&region=TOP_BANNER&context=election_recirc
About the Writer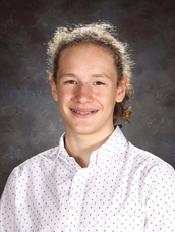 Mark Rokhlenko, Editor In Chief
What's up everyone? I'm Mark and this is my second year on the Journalism staff. Ever since I joined Journalism, I have wanted to see it have a smooth...