Movie Review: The One and Only Ivan
The movie The One and Only Ivan originally written by Katherine Applegate, is now a motion picture. It is about a strong silverback gorilla named Ivan who is the headliner at the Big Top mall amusement act in Tacoma, Wash. For the headliner act starring Ivan he has to pound his chest and show the people the silverbacks warning call. The shopping mall has been doing well for years , when all of a sudden business starts plummeting. Barely any people were showing up to the show, so the owner Mack bought a young elephant named Ruby who hasn't even seen the jungle and dreams of living there, but the fans love Ruby and her life in the act was set. The show was thriving! Hundreds of people came to the show and ruby became the new headline. Then sadly their older elephant, Stella passed away. Before she passed away she made Ivan promise to free Ruby from the Top Mall and grant her dream of living in the open. One night Ivan and the rest of the animals escaped to the "Jungle" across the street only to find out that there was a city on the other side of the trees. In this movie Ivan learns to paint and draw, and expresses his feelings to people through his art. He soon finds a way to express his, and all the other animals' feelings of the act. This movie is a must watch, it is heartwarming and inspiring. Make sure to watch this movie to find out if they escape back to their home, the jungle.
About the Writers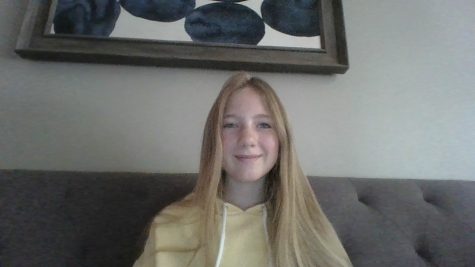 Avalon Beltran, Reporter
Hi, my name is Avy and I am in 7th grade. This is the first year that I have been with our Flagstaff Academy paper, but I have been at Flagstaff for 7...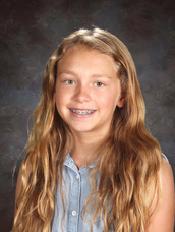 Juliet Slater, Reporter
Hey there! My name is Juliet and I am in 7th grade. I have been going to Flagstaff for seven years and I am very excited to be on the Journalism staff....